I created this series on my blog so if you are interested in wearing what the specific celebrity is wearing, you are able to find out where to purchase each item to reconstruct the exact outfit. I think this is great because celebrities are always very fashionable and put together so now anyone can know where to find and buy these products online to look just as fashionable!
This time i will be recreating a look I saw on Nikki Reed that i fell in love with and thought she wore so well! I have been following Nikki Reed's career now for a little bit because she was on Season 3 of The OC back in the 2000's and i thought she was gorgeous but i'm not a big fan of her in Twilight. I think she was really daring to wear such a bold dress but accessorised it so well and pulled it off perfectly!
This dress is gorgeous and looks very similar to the one Nikki is wearing except for the top details which you cover up with the blazer jacket anyway.
The jacket blazer Nikki is wearing is very shiny and a silky material so I thought this one ressembled it closely enough except for the sleeves which can be rolled up.
These shoes are so hot and the zipper makes it look so badass.


ASOS Webbing Belt
The dress Nikki is wearing comes with a belt and because the one chosen does not, a belt has to be added. Any simple stretchy material belt works and just wear it with the buckle to the back which is hidden under the blazer.
A plain black envelope purse with a gloss to it with any gold details on the flap.
Nikki is wearing a simple pearl bracelet but any other sorts of bangles work well also.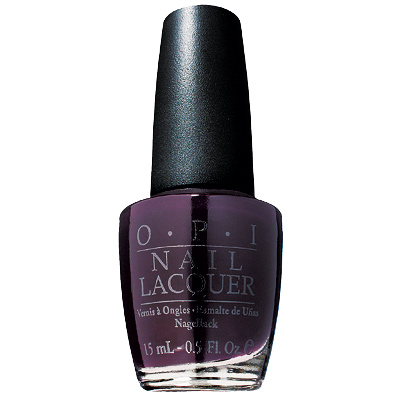 OPI "Linkin Park After Dark"
Nikki is wearing a very dark almost black colour on her nails but it's not entirely black. My personal favourite nail polish similar to hers is "Linkin Park After Dark" which is gorgeous for fall!