I just felt like updating you guys on everything that has been going on because my life has been so busy and stressful for the past couple of months and I can finally see the light at the end of the tunnel so thought it was a perfect time to do this little update!
The biggest thing is that I
graduated
high school!! 13 years of schooling and I am finally finished! I am now on
holidays
for 4 months until my university course starts in March, a long time, I know. It's such a surreal feeling to know that I will wake up every morning for the next 4 months and not HAVE to do anything or go anywhere. It's amazing but a little intimidating to know that it's now completely up to me to pave my path in life and I can achieve anything I want if I put my mind to it. I am very eager to get out in the real world and experience life past school, past rules, lunchtimes, friendship cliques and English analytical essays. I know that I will face some of these things in life again especially because I am going to university but it will never be quite the same as I have complete control of whether or not I want to do something and can always decide not to. I am still in the process of wrapping my head around the fact that I will never go to another day of school again and am trying to figure out what to do with my 4 months holidays! Graduation was a great experience though, my school was so amazing and although I am sad to leave I know I'm moving on to bigger and better things. I recieved two rings for graduation, one from my parents which was a round 1/2 carat diamond in a yellow gold setting and the second one was from my school, both pictured below. I seriously love them both so much and will cherish them for years to come.
My
birthday
is the end of this month on the 27th of November. All my friends and family keep asking me what I want and I actually have no idea (I can't believe it either). So I am going to have to think about it and create a list (hard life, I know).
I have two amazing
vacations
planned in December that I am really excited for. The first is to an island and the second is just to the Gold Coast.So they are both really relaxing beach getaways to soak up the warm weather and celebrate all of my achievements (graduation, exam results) and my birthday.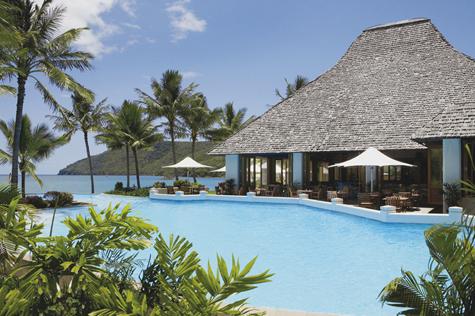 Of course
Christmas
and
New Years
are quickly sneaking up on us. This means lots of shopping trips and presents have to start being planned! Hopefully I will be able to film some gift guide ideas or blog about gift ideas like I did last year which you can check out if you click
here
. I am a very creative and crafty person so I always love finding someone I adore the perfect gift with the perfect wrapping and card so I always feel a lot of pressure around this time. Good thing I have over a whole solid month to figure this stuff out. Since I'm going to be away for 2 weeks of December, I put up my Christmas tree early so that I could enjoy it for just as long. I went with a purple, silver and pink theme this year which I love and can't walk past without being distracted by all of the shiny things!
I have so many
festive recipes
planned on my cooking channel and blog for the upcoming Christmas season so I'm really excited to be working on them. The first two I'm planning on doing are Christmas Coconut Ice and Peppermint Bark. This of course means that I stocked up on adorable festive kitchen wares and ingredients, I can never help myself at home wares stores around Christmas time because everything it just so cute and themed! I bought some green/red small and big bowls, a Christmas cupcake stand, themed plates and Tupperware, cupcake wrappers, sprinkles, red and green food colouring and icing, cookie cutters, wrapping ideas for gifting the sweets, some piping bags and decorating items. Seriously can not wait to use these when doing some Christmas baking!
So all of this time I have on my hands means more videos and blogging for you all! I am currently working on a couple of get ready with me, outfit of the day as well as many more videos even including a holiday
giveaway
celebrating my graduation, my birthday, Christmas, New Years and reaching 6000 subscribers!
I used to
work
at a hairdressing salon and bakery but once I began year 12, I decided to quit both to focus on my school work. Now that I have 4 months of holidays I'm pretty sure I would be crazy not to start looking for another job so I will probably be doing that!
I love sharing my life with you all and hope you enjoyed catching up with me. To keep updated on me you can always follow me on Instagram (JordysBeautySpot) and
Twitter
(JordsBeautySpot).
Thanks for reading :)