This is going to be a post reviewing MAC's Studio Stick foundation.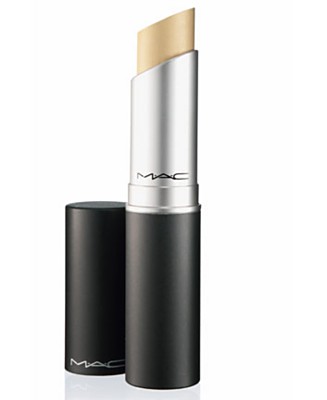 "Lightweight yet creamy. A stick concealer that fuses natural-looking colour with a high-comfort, vitamin-enriched formula. Provides direct on-the-spot application. Blends in for medium to high coverage and soft natural camouflage."
This foundation is marketed to be a lightweight, smooth and airy foundation with medium to high coverage. I have to say that they are spot on with the lightweight, smooth and airy part but the medium to high coverage is totally false. It's more like little to none.
Here is a picture of me showing you what i mean by little to none coverage. All that i have on my face is the MAC Studio stick foundation.
It doesn't cover anything and when you are paying $34 for a small stick of foundation, you would hope it would actually work. You can see from the picture that it provides no coverage for large spaces such as the forehead where you can clearly see any blemishes.
My colour match is perfect though, I use NC30 and it is the exact colour of my skintone.
Overall, this is one MAC product i wouldn't reccomend..definitley not a grail item.