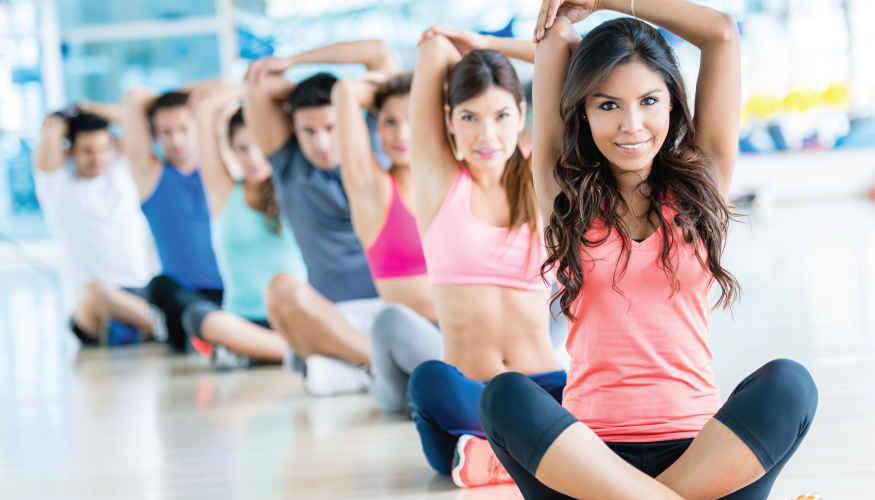 When you hear the words "health and fitness" do you think of a fun time, or do you visualise horror, suffering, stress and misery?
It may seem like a silly question – but the simple fact is that for many people, fitness is an absolute chore and something that has to be endured with gritted teeth.
That's a terrible shame, since it means that sooner or later the effort becomes too much and the temptation to give up grows ever stronger.
Having a fun fitness routine not only makes it more likely that you'll stick with the
habit
, it also adds joy and satisfaction to your life. If done right, fitness can be something that happens almost by accident while you're out and about having a great time.
Here are some fun ways to get fit.
Jumping around in the club to your favourite summer smash-hit can be great fun and, sure enough, it can work up a sweat too. But why save your sweaty dance moves for nights out alone?
Dancing has always been one of the most popular physical pastimes, with mankind dancing around bonfires well into the depths of pre-history, and modern people still finding time to practice their moves at virtually every turn.
Joining a fitness-related dance program can get you fit, have you feeling sexy, and be the perfect excuse to justify buying some new
Zumba shoes
. It also means that you get to refine your style for those sweaty club-nights we talked about earlier.
On the other hand, if you're more of a traditionalist at heart, why not sign up for a ballroom or folk dancing course? Not only will you shock everyone at the next family wedding with your suave, elegant moves, you'll be getting some steady-state cardio in at the same time.
Team sports
Humans are naturally competitive, and there's a reason why so many millions around the world fill stadiums and arenas and tune in their TVs to watch their favourite sports teams doing battle with their arch-rivals.
But while watching team sports on a screen, or even in person, might be exciting, the only part of your body it's likely to exercise is your vocal chords.
Why not get
the same kind of thrill
by actually participating in the sports yourself? Many areas have a surprising number of hobby sports teams and clubs up and running, for people of all different skill levels.
By signing up to a hobby sports club you'll have an exciting event to look forward to each week, likely make some new friends, and give your heart, lungs, and muscles a great workout in the meantime.
Competing with friends
Competition isn't only fun in groups, it can also be a great way of sharing some laughs with your friends.
Many modern apps, games, and fitness tools such as the Fitbit allow you to compare stats with your friends on a variety of different measures. Which one of you can get the most steps in each day? Which one can pull off the longest hike, or run?
This kind of friendly competition not only pushes you outdo each other and improve your fitness as a group, it can also allow for some great games in the process. Why not make the competition more interesting by setting up friendly bets or small prizes for the winner each week or month?
This kind of fun competition can also set the stage for more group participation in various fitness events, ranging from marathons to
Tough Mudder
obstacle courses.
Exploring on foot
There are certain things you'll just never get to discover about a place if you're always in a car or a bus when you're navigating around it.
As long as you keep personal safety in mind, simply walking from place to place in a city can be a great, fun way of getting some basic cardio while also learning new things about your local environment.
Perhaps you'll come across a little coffee shop that you'll fall in love with, of a beautiful antique book store tucked away in a corner.
Taking up a martial art
Martial arts come in a wide variety of different forms, ranging from strictly fitness-based, to competitive, modern, to traditional. Whichever style you feel more drawn to, studying a martial art is a sure-fire way of getting your heartrate up, getting your muscles burning, and having a great time in the process.
Of course, it goes without saying that there's also the added benefit that you'll be improving your self-defence skills in the process.